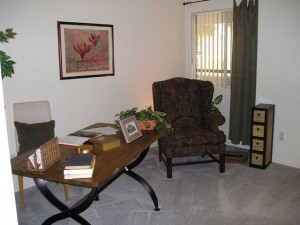 Portal Del Sol rentals in Las Vegas is located in a quite peaceful environment on beautifully landscaped grounds.
Close to schools , shopping, and entertainment, Portola Del Sol rentals in Las Vegas is a great choice for your family. There is onsite daycare, playground, and picnic areas.
Interior features include washer and dryer, dishwasher, breakfast bar, fire extinguisher in every unit, and extra storage. Select units are handicap accessible.
[property_details id="73″]
How about you? Any luck rentals in Las Vegas? Comment below.
*** If you'd like some help finding an apartment in Las Vegas, I've got a whole staff of people standing by to help you for free. Call one of our apartment experts at 877-676-1301.
Or, click here: http://www.aptslasvegas.com/discover-las-vegas-apartments