The 20 Fifty One Apartments
20 Fifty One Apartments, in Las Vegas, Nevada, are located north of Lake Mead Boulevard on Torrey Pines Drive. The complex is in the perfect area, both with easy access to the freeway while being in the middle of a great growing population with excellent employment all around. These apartments were designed with you in mind, this community is the perfect place to live with all the stunning amenities and the great location.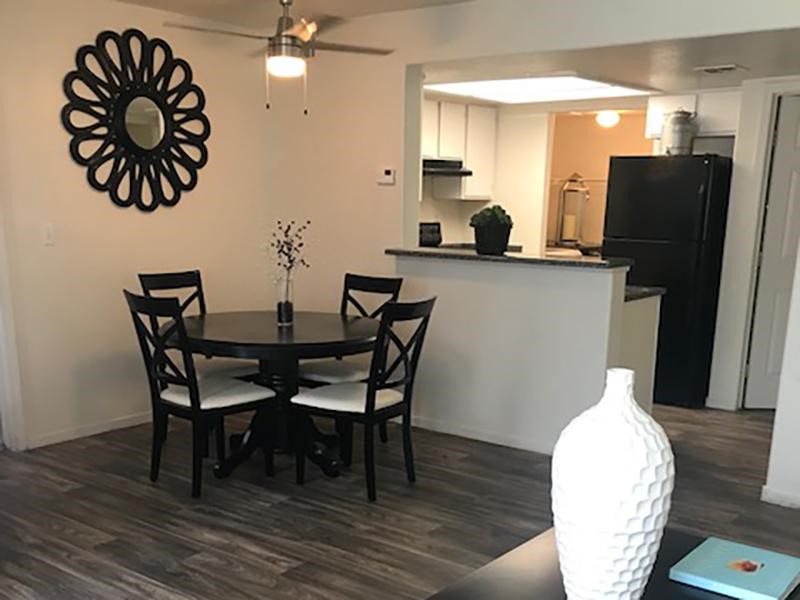 Amenities
Besides being conveniently located, there are so many more reasons to choose this 20 Fifty One Apartments. These great pet-friendly apartments come in three spacious options: one-bedroom, two-bedroom, and three-bedroom to meet all your needs. Here you'll enjoy ceiling fans, vaulted ceilings, and large closets. As well as a patio or balcony and a washer and dryer in the unit. Be sure to check out the apartments with central air.
If you're looking for some amazing community amenities, then this beautiful community is the place for you. When you want to get a workout in, hit up the fitness center. And when you need to take your pup out, head on over to the dog park. You'll definitely want to spend your evenings during the summer by the swimming pool.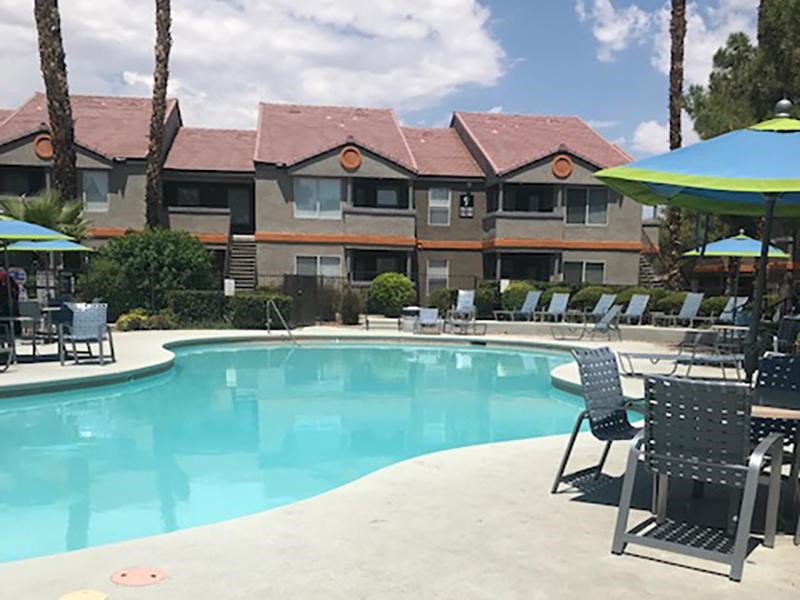 Neighborhood
The 20 Fifty One Apartments is located in an amazing neighborhood, making it close to great shopping and food. Only a few minutes from the Best In The West Shopping Center where you can get all the shopping done. If you want to get out in nature, head on over to the Red Rock Canyon National Conservation Area in Nevada's Mojave Desert. And when you're done for the day, Torrey Pines Pub for some delicious dinner.
For more information about this apartment or other great options, head over to our site. And if you need to know more about this great state, be sure to check out our post on five surprising facts about renting in Vegas.
20 Fifty One
Located north of Lake Mead Boulevard on Torrey Pines Drive, which is in the Northwest Las Vegas Marketplace, 20 Fifty One is in close proximity to Summerlin and less than 5 minutes from the U.S. 95 freeway. The Best in the West shopping center is located two blocks from 20 Fifty One and includes numerous major retailers. Also within walking distance are major restaurants. The area is an excellent employment center with its numerous medical services, including a hospital, Sierra Health Services, and other large employers. The growing population has also created an ever-increasing demand for commercial space in the Northwest submarket. 20 Fifty One's location and close proximity to all types of shopping, restaurants, schools, recreational facilities, and employment centers has been a definite draw for prospective tenants. With easy access to the freeway, 20 Fifty One's tenants are not only employed in the immediate area, but in other parts of the city, including the Las Vegas Strip.
About
1, 2, 3 Bedroom Apartments
$1,300's - $1,800's
Address
2051 N Torrey Pines Drive
Las Vegas, Nevada, 89108
Contact
(702) 638-1500
20fiftyone@amcllc.net
Hours
Monday - Friday: 09:00 AM - 06:00 PM
Saturday - 10:00 AM - 5:00 PM
Sunday - Closed