Las Vegas has many amazing things to offer, from a night on the strip to diners you don't want to miss out on. But sometimes you just need to get out of the city for a bit of adventure. Have a moment to relax in nature and enjoy the scenery there is to offer. But with the hot weather during the summer, it can make hiking a bit unbearable. Or even downright impossible. Which is why taking a few hikes during the winter months is the best.
If you've been looking to get out of the house for a while now. And with the new year on the horizon, now is the perfect time to go out and explore a new trail. Be sure to check the weather and trail conditions before heading out on your next adventure.
1) Arizona Hot Springs Trail
We have mentioned this one in another post, but it's for a good reason. With a stunning slot canyon hike that leads to the best hot springs, you don't want to miss out on this absolute treasure of a hike. It is considered a hard hike, so we recommend you plan ahead before heading out on the trail. However, if you're up for it, we say don't skip out on a glorious day spent here.
2) White Owl Canyon
Located in the Lake Mead National Recreation Area, White Owl Canyon trail has two slot canyons to explore. While it's considered a challenging route, this 3.8-mile loop is doable especially once you're past the steep gravel hills at the beginning and end of the trail. This is a popular trail for fishing as well as hiking, so be prepared to see others out there too.
3) Gold Strike Hot Springs Trail
Truth is, we're fans of hikes that take us to water, which is why Gold Strike Hot Springs Trail has to get put on the list. The trail is 6 miles out-and-back and follows a narrow canyon to the springs. Though we do have to warn this hike is considered strenuous and if you aren't up for rock scrambling, we recommend skipping this trail. However, it's worth the effort if you are able to.
4) Fortification Hill
This hike located near Willow Beach, Arizona is a 3.5 mile out-and-back trail that is popular for birding and running as well as hiking. Fortification Hill is an extinct volcano turned into mesa that overlooks Lake Mead and the Hoover Dam. The trail specifically takes you to the top of the hill where you can get a stunning view of the area. This is a fairly easy hike other than about 20 feet of some slight unstable hiking.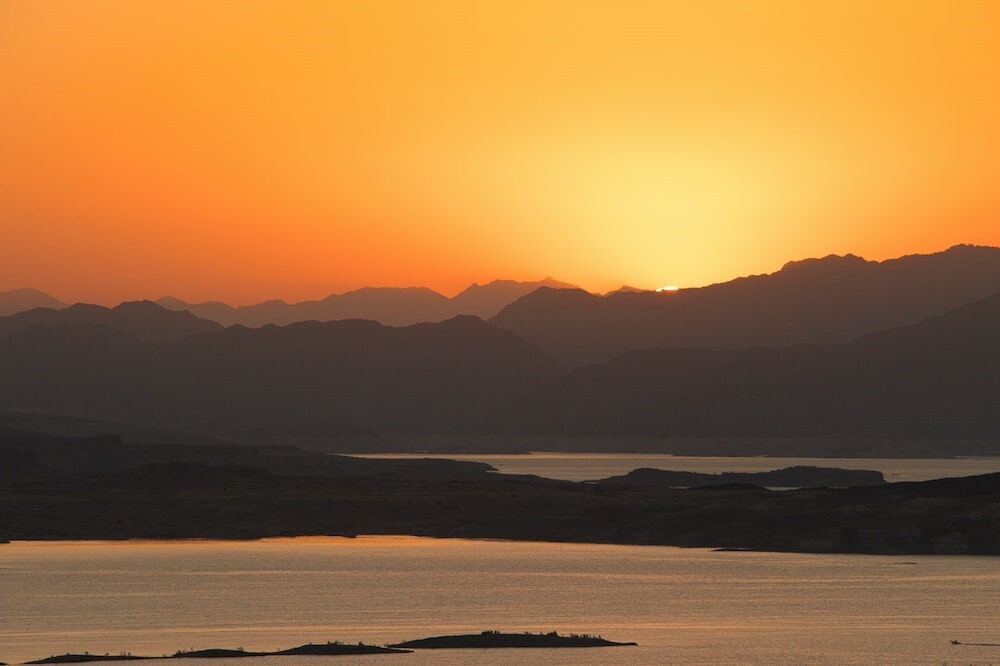 With so many great hikes to choose from, it can be hard to choose which one is the best. And while we've only chosen our favorites, there are plenty more you can go to throughout the year. What are some of your favorites to go to outdoor activities? Let us know in the comments what your favorite is.
If you're looking for a new place to live, or are interested in moving to the amazing city of Las Vegas, find your next dream apartment here. And while you're on your search for the best place to live, head on over to our post about some surprising facts about renting in the city.