Are you looking for something fun to do? But aren't sure what? Las Vegas is full of fun adventures to do, from a day at the park to checking out one of the local breweries. However, sometimes you want to explore something a bit different. And one of the best options is a day perusing some of the local antique shops.
Today we've compiled a list of some of the best antique shops in the Las Vegas area. With all of the amazing options available, you're going to want to check out each one of them. Don't forget to check out the websites for updated information and current events happening before heading out. And while you're here, be sure to check out Market Apartments to find your next dream apartment.
1) Las Vegas Antique Center
Located just minutes from the Las Vegas strip, the Las Vegas Antique Center is a must-visit. They specialize in small things that you can easily take home with you. You'll find when visiting, there are thousands of items to choose from and that there's a little bit of something for everyone. If you can, stop in on the 15th of every month for a 15% discount.
2) Charleston Antique Mall
Charleston Antique Mall is the perfect place to find a wide variety of items. With 18,000 sq. ft. of shopping is sectioned out into booths rented to sellers, who provide the items to be sold. When you shop here, you'll see there's vintage and costume jewelry, furniture, pottery, vintage clothing, and so much more. Be sure to check out their website for an up-to-date list of classes being offered.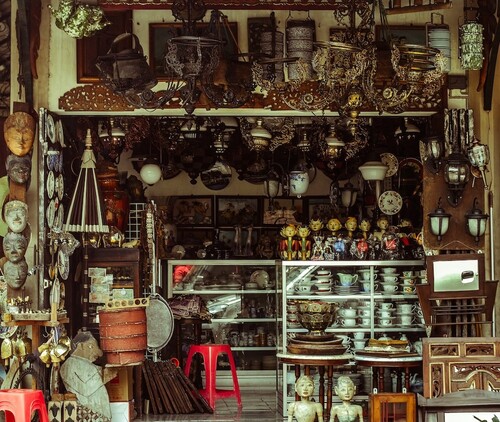 3) Main Street Peddlers Antique Mall
This classic antique mall is located in the heart of Las Vegas. Main Street Peddlers Antique Mall has a 7,500 sq ft showroom with plenty of amazing items to choose from. They pride themselves on sourcing and stocking one of the widest selections of antique, rare, vintage, and collectible goods in the entire valley. And it shows when you walk into the shop.
4) Antique Alley Mall
Situated in the heart of downtown Las Vegas, Antique Alley Mall is over 12,000 sq. ft. of retail space. There are over 65 vendors, which means there's a little something for everyone. And when you visit you'll see there is a huge variety of things you can purchase, from Hollywood Regency to Las Vegas Memorabilia. If vintage items are what you're looking for, then this is the stop for you.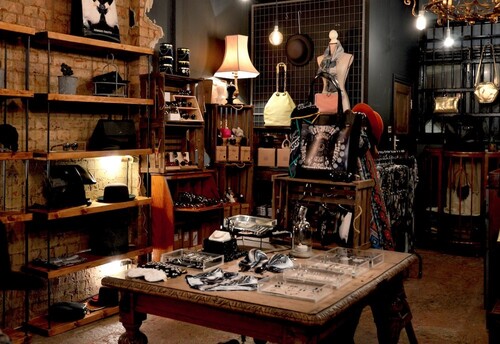 With so many great antique stores to choose from, it can be hard to narrow it down to just one to visit. And while we've only chosen a handful of our favorites, there are plenty more you can go to throughout the city. What are some of your favorites to go to? Let us know in the comments.
If you're looking for a new place to live, or are interested in moving to the amazing city of Las Vegas, find your next dream apartment here. And while you're on your search for the best place to live, head on over to our post about some surprising facts about renting in the city.