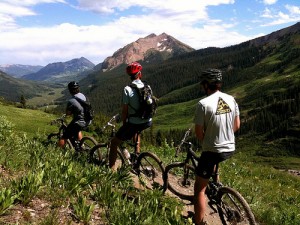 If you don't like living in Las Vegas, but you've got a steady job there, current economic times make it difficult to move away. Assuming that you like your job, consider keeping it, but moving a little farther away from the city — that way you keep up steady employment, but live in a place you can actually enjoy. Here's a list of cities that are outside of the immediate influence of Vegas, but still offer reasonable commutes. I've included population, average apartment rent price, and distance to the Las Vegas Strip for each city. Boulder City, NV – population: 14,896, rent: $755, distance: 28.1 miles (36 minutes) A green oasis in the middle of the Mojave desert, Boulder City actually is one of two cities in Nevada that prohibits gaming — how's that for being able to escape Las Vegas's influence? With easy access to Lake Mead, mountain bike trails in Bootleg Canyon, and all sorts of annual festivals, you'll soon forget that Las Vegas is still so close. Pahrump, NV – population: 32,979, rent: $895, distance: 58 miles (1 hour 11 minutes) A little over an hour to the West of Las Vegas, Pahrump is near Death Valley National Park with all its beauty and Mt. Charleston with its ski slopes. In the city, you'll find the Pahrump Valley Speedway and the Spring Mountain Motorsports Ranch, golf courses, a winery, and more annual festivals than you can possibly imagine. Moapa Valley, NV – population: 7,632, rent: $930, distance: 64.3 miles (1 hour 7 minutes) Moapa Valley consists of a series of small communities that together make up a near-perfect small town. The Clark County Fair & Rodeo is held here each year and so are the Pomegranate Arts & Crafts Festival and the Bluegrass festival. The city is also the jumping-off point to many outdoor activities and offers easy access to Lake Mead National Recreation Area and Valley of Fire State Park. While Moapa Valley is an hour from Vegas, it's only 38.2 miles from Mesquite which has any critical amenities you might miss when living so far from the big city. If you are tired of renting in Las Vegas, you should consider fixing the problem and moving away to a happier place. The three cities listed above are the complete opposite of everything that frustrates you about Vegas and, frankly, you probably deserve a change.
How about you? Any luck finding apartments in Las Vegas? Comment below.
*** If you'd like some help finding an apartment in Las Vegas, I've got a whole staff of people standing by to help you for free. Call one of our apartment experts at 877-676-1767.
Or, click here: https://www.aptslasvegas.com/discover-las-vegas-apartments
[Image credit: trailsource]