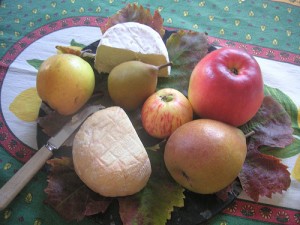 So, you're moving to Las Vegas but you want to live away from the Strip? Sure, Vegas at night is exciting and is a fun place to play but all those neon lights shining in your bedroom window become annoying after a few weeks. There are lots of great places to live that are close to the Strip without being right on it. Here are three cities to consider — all have great rental prices and lots to keep you and your family busy. Henderson, NV has a growing population and is home to 252,064 residents. The average rent for an apartment is $1,206. Henderson is the second largest city in Nevada and is located in the southeastern part of the metropolitan area, about 20 minutes from the Strip. The best part of Henderson is the District at Green Valley Ranch Resort. You'll find a great mix of shops, restaurants, luxury lofts and even some office space. Stop in at the Whole Foods Market, grab some organic produce and cheese, and have a picnic in the shade of the beautiful central park area. North Las Vegas, NV has 224,387 residents and is just about 8 miles to the north of Sin City. The average price for apartment rentals here is $1,148. Residents quickly find many things to do in NLV. My favorite is a visit to Las Vegas Balloon Rides which offers hot air balloon rides daily at sunrise and at sunset. They also offer remote control blimps, corporate balloon programs, and even hot air balloon weddings. Stop in at the CSN Planetarium and Observatory, Las Vegas's only public planetarium, which presents programs to the public on a domed screen. Spring Valley, NV can be found 5 miles West of the Strip and has 117,390 residents. The average price for an apartment rental is $1,135. The city is home of Spring Valley State Park and offers all sorts of outdoor attractions, including the 65-acre Eagle Valley Reservoir, a boat launch, picnic areas, camping facilities, restrooms with showers and an RV dump station. For those who enjoy hiking and exploring, that's available as well. So, really, when you choose where you'd like to find a Las Vegas apartment, consider average rent rates, population size, and the proximity to major population centers. Nevada has something for everyone to enjoy from urban to rural, outdoorsman to artsy, upscale to downhome. Come and check it out. Happy apartment hunting!
How about you? Any luck finding apartments in Las Vegas? Comment below.
*** If you'd like some help finding an apartment in Las Vegas, I've got a whole staff of people standing by to help you for free. Call one of our apartment experts at 877-676-1767.
Or, click here: https://www.aptslasvegas.com/discover-las-vegas-apartments
[Image credit: blmurch]