When people think of Las Vegas, they often think of a few different things. Most people have preconceived notions of what Las Vegas is like, and what there is to do there. However, there is a lot more to Las Vegas than often meets the eye. Rather than being just a single street filled with glitzy hotels, and entertainment, there is an entire Las Vegas valley that hosts a wide variety of lifestyles. Las Vegas truly has a lot of offer. From outdoor attractions like Lake Mead, and easy access to the Grand Canyon, there is an adventure for everyone to enjoy. In these neighborhoods, you will experience endless opportunities to explore many local state and national parks. The cost of living is relatively low, and there are "300 days of sunshine" to keep you bright, and happy. So if you're considering moving, understand that there is so much more to this city than just the Las Vegas strip. There is an abundance of lifestyles that you can discover, that will each leave you feeling right at home. Let's talk about the seven reasons to live in Las Vegas, and show you that you really would love it.
There is just something to be said about the low costs of living in Las Vegas. Compared to its neighboring state California, there is a remarkable difference in rent prices. The overall cost of living here is significantly lower. This benefits a variety of individuals, but also businesses. This could potentially be due to the fact that Nevada has no state income tax, which gives people more money to spend.
Endless Outdoor Attractions.
So although Las Vegas is known for its glitz and glamour, it is also an outdoor mecca. There are many outdoor activities that appeal to a wide audience. Right next to Las Vegas, you will find Red Rock Canyon. Here, you can find many spots to rock climb. You can also adventure to Lake Mead. Las Vegas puts you near many national parks like Grand Canyon, Zion's National park, Bryce Canyon, and Joshua Tree. It gives you access to national parks in many different states, making it convenient, and one of a kind.
Warm Weather
Regardless of what type of weather you enjoy, you can't argue that the sunshine does make you happier. Despite the bold desert feel, the weather in Las Vegas is actually fairly mild. There is a saying that there are 300 days of sunshine a year. This not only increases your vitamin D intake but gives you the opportunity to regularly be outside. This is a great thing for you, and your pets! Move now to enjoy the sunshine. 
Housing Options
One of the great parts of Las Vegas is that there is a variety of housing options, and neighborhoods. If you're looking for more a modern city feel, you can definitely live near downtown. However, if you're looking for quiet suburbia, you can find that too in places like Summerlin. There are areas that are luxurious, as well as ones that are comfortable. It is a great city to find exactly the apartment you're looking for. 
Dining & Shopping
With Las Vegas being a mecca of entertainment, you get the added bonus of incredible restaurant and shopping options. Every restaurant wants to be here, and every store wants to be readily accessible. This gives you endless opportunities to enjoy delicious food, and a shoppers paradise. Restaurants like Water Grill and Mama Rabbit are new and gaining a lot of attention.
Easy Travel
Living in Las Vegas gives you the opportunity to travel to many nearby destinations. You can quickly get to California, or Utah, as well as Arizona. This enables you to experience the beach, more national parks, and a wide variety of scenery. The McCarran International Airport is also known for having well-priced flights to everywhere in the world. It is truly a hub for travel. So if you're looking to broaden your horizon, and dive into other cities, Las Vegas is definitely for you.
Friendly People
Since Las Vegas has become accustomed to a wide variety of people, and professions, there is truly a place for everyone to belong. The low cost of living, and opportunities for entertainment, and relaxation bring in people from all around the world. Here, you can find people from all different backgrounds. It is a great place to start over, and build a community.
There are so many more amazing reasons to live in Las Vegas!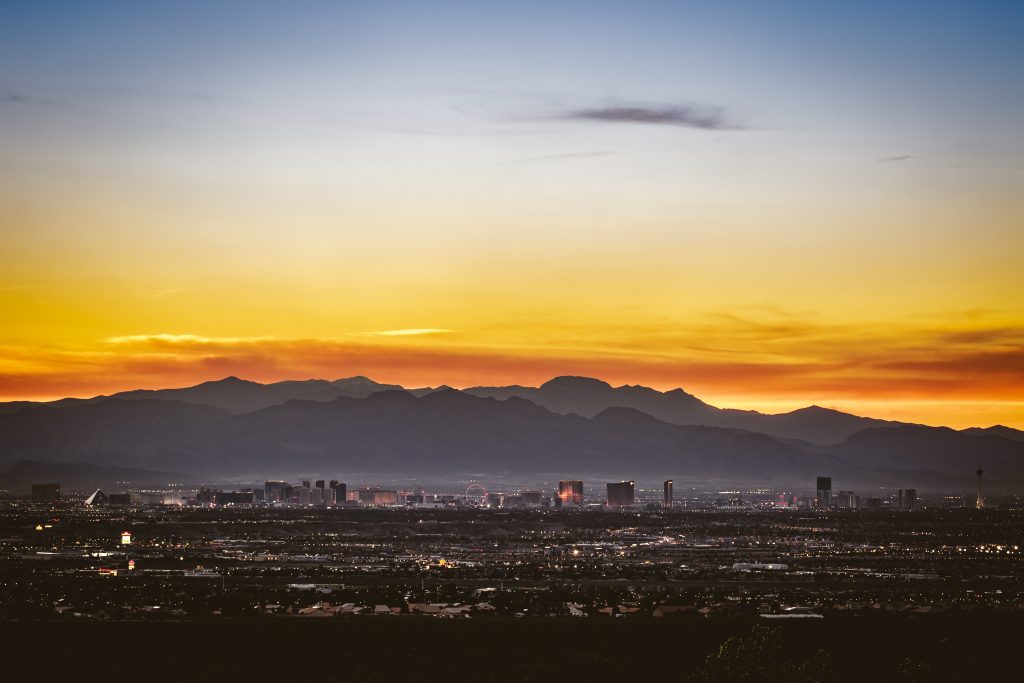 Moving to Las Vegas? Find your dream apartment here. 

For apartment living tips, and hacks on how to save money, click here.