Are you looking to get some of the fresh air and summer breeze? Trying to get away from the city noise and enjoy some quality time with mother nature? Then check out this list of national parks and lakes that will cool you down this summer!
Red Rock National Conservation Area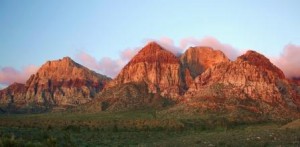 Red Rock Canyon was designated as Nevada's first National Conservation Area. Red Rock Canyon is located 17 miles west of the Las Vegas Strip on Charleston Boulevard/State Route 159. The area is 195,819 acres and is visited by more than one million people each year. In marked contrast to a town geared to entertainment and gaming, Red Rock offers enticements of a different nature including a 13-mile scenic drive, more than 30 miles of hiking trails, rock climbing, horseback riding, mountain biking, road biking, picnic areas, nature observing and visitor center with exhibit rooms and a book store.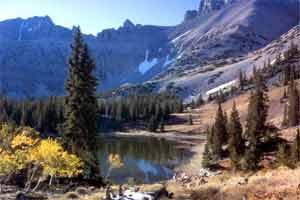 Great Basin
In the shadow of 13,063-foot Wheeler Peak, 5,000 year old bristlecone pine trees grow on rocky glacial moraines. Come to Great Basin National Park to experience the solitude of the desert, the smell of sagebrush after a thunderstorm, the darkest of night skies, and the beauty of Lehman Caves. Far from a wasteland, the Great Basin is a diverse region that awaits your discovery.
Charleston Peak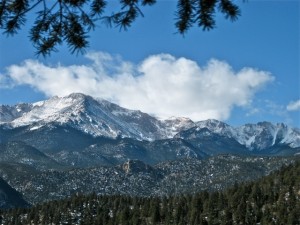 Mt. Charleston (aka Charleston Peak) is the highest peak in southern Nevada, and one of the most popular hikes in the state. It is the 8th most prominent mountain in the U.S. with 8,259 feet of prominence. It's also the most prominent mountain in Nevada. Less than an hour's drive from Las Vegas, it provides desert dwellers with a dramatic change of scenery (big trees and alpine meadows) and a taste of strenous high-altitude hiking. From the top, you get the expected panoramic view, with the Sierra Nevada on the horizon to the west and parts of Las Vegas visible to the southeast. The peak is served by two well-maintained trails — South Loop Trail and North Loop/Trail Canyon — which can be done together as a loop. This demanding round trip hike can be excruciating if you are out of shape, and it takes all day for the average hiker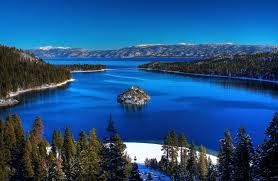 Lake Tahoe
Lake Tahoe – Nevada State Park is a state park of Nevada, United States, on the northeast shores of Lake Tahoe. The park comprises six management units which total 14,301 acres. The park is in the Western Nevada Region of Nevada State Parks
How about you? Any luck finding a rental Las Vegas? Comment below.
Make Apartment Complexes Fight Over You!
To find your Preferred Apartment, please refer to https://www.marketapts.com/apartments
Or, click here: https://www.aptslasvegas.com/discover-las-vegas-apartments
Sources: www.blm.gov
Wikipedia.com