Now that the weather is finally cooling down enough to spend more time outside, we're excited to get out on some fun adventures. And now that fall is here, it's the perfect time to attend all the activities we love about the season. Like going to a great haunted house and evenings binging s scary movies.
Whether you're looking for a pumpkin patch or a corn maze, you can find it only a short drive away. Las Vegas has plenty of options to choose from. Today we're going to be taking a closer look at some of our favorite places to check out this autumn. As always, be sure you check the weather and their websites for local updates before you make any plans to visit these fun places.
1) Halloween Town
Halloween Town is a perfect way for those with kids to have some fun Halloween adventures. At the Silverado location, you'll find rides, games, and a little bit of something for everyone to enjoy some Halloween fun. But be sure to check out their website for what the other two locations have to offer as well as their pricing.
Address: Las Vegas BLVD & Silverado Ranch

9748 S Las Vegas Blvd, Las Vegas

When to go:
Hours:

Monday – Friday: 4:30 pm to 9:30 pm

Saturday – Sunday: 11 am to 9:30 pm

How much does it cost:

Check online for the price of tickets for rides
2) The Las Vegas Farm
When you are out and about during the weekends in October, considering heading over to the Las Vegas Farm where plenty is happening with the Annual Farm Fall Harvest Festival. There's a cow train for toddlers. Plus pony rides and an amazing corn maze. But the real deal here is the huge selections of specialty pumpkins and squashes you'll find. And when you're done picking the best pumpkin, you'll want to check out some of the other amazing foods they have like the local honey and fresh eggs.
Address: 7222 W Grand Teton Drive, Las Vegas
When to go:

October 10, October 11, October 17, October 18, October 24, October 25, October 31

Hours:

Market, Animals, Concessions: 9 am to 6 pm

How much does it cost:

Festival Entry and Animals: $8 for ages 13+ and $4 for 12 and under

Website: https://thelasvegasfarm.com/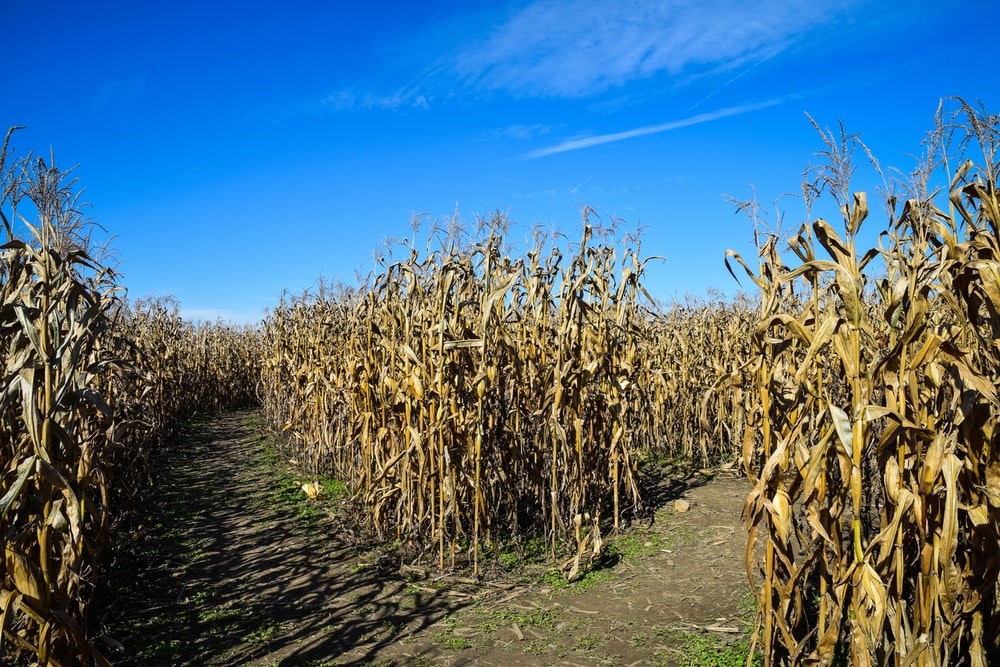 3) Stu Miller's Pumpkin Patch
If you are looking for an afternoon of fun, then we recommend you check out Stu Miller's Pumpkin Patch. You can get a fresh pumpkin, but that's far from the only thing. You can go bungee jumping. And while you're there stop in at the petting zoo or the mechanical rides. For the kids, there's plenty for them too with the inflatable jump house, giant inflatable slides, and even an inflatable obstacle course.
Address: 6400 SE Centennial Center Way. Las Vegas
When to go:
Hours:
How much does it cost:

Check online for prices of tickets for attractions

Website: https://seasonaladventures.com/
4) Bellagio Botanical Gardens
For every season, the 14,000-square-foot floral displays in the Bellagio Botanical Gardens are transformed into a stunning showcase. The extremely talented horticulturalists and designers put together magnificent scenes celebrating the beauty of the earth. And we have to say, one of our favorites is always the fall designs. Drop by the hotel on the strip to see the grandeur of this amazing garden.
Address: Bellagio Hotel
When to go:
Hours:
How much does it cost: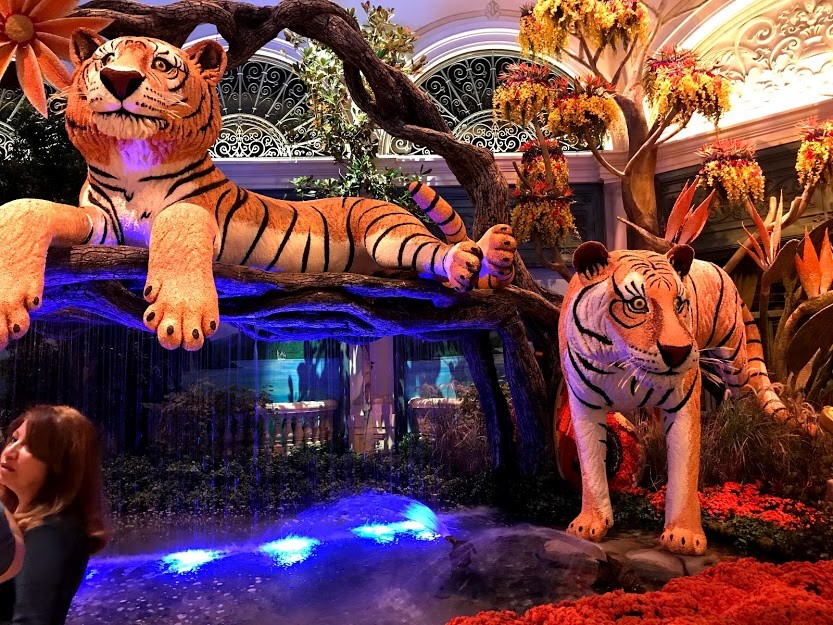 5) Gilcrease Orchard
Gilcrease Orchard is a great place to find the perfect pumpkin for your fall decorations. But while you're there be sure to stop in for a delicious donut and some apple cider. While you have to pay for the produce you want to take home, everything else, like parking, the hay maze, and the hayride are free when you visit.
Address: 7800 N Tenaya Way, Las Vegas
When to go:

Every Tuesday, Thursday, Saturday, and Sunday

Hours:
How much does it cost:

Check the website for the price of produce

Website: http://www.thegilcreaseorchard.org/
6) Las Vegas Balloon Festival
If you are looking for a new adventure that has the thrill of going up in a hot air balloon, then this is the stop for you. There is fun for the whole family in the three-day event with carnival rides, trick-or-treating, a health fair, and a night glow show.
Address: Craig Ranch Regional Park

628 W. Craig Road, North Las Vegas

When to go:  
Hours:
How much does it cost: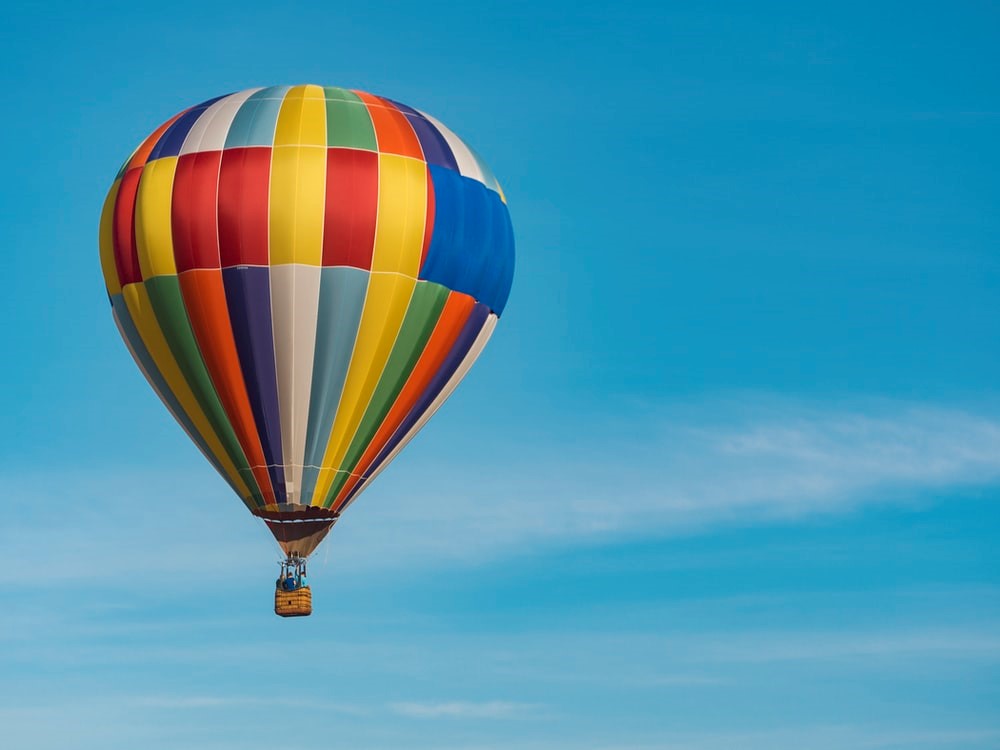 With so many great fall activities to choose from, it can be hard to choose which one is the best to attend. And while we've only chosen our favorites, there are plenty more you can go to throughout the season. What are some of your favorites to go to? Let us know in the comments what your favorite is.
If you're looking for a new place to live, or are interested in moving to the amazing city of Las Vegas, find your next dream apartment here. And while you're on your search for the best place to live, head on over to our post about some surprising facts about renting in the city.