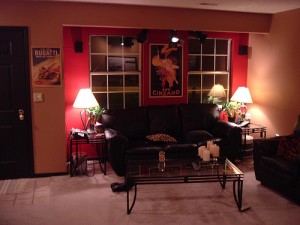 As a follow up to my article on Las Vegas rentals I found this and wanted to link to it.
Get ready. Las Vegas rental prices are about to go up.
Some rents are expected to rise as much as 5.1 percent by next year but since Las Vegas has the lowest apartmnet rental statictics in the country rents there will probably not rise as much as in other states. That's great news for folks looking for Las Vegas rentals.
Since more houses than apartments have been built in the last 3 years three is a shortage of apartments. Because of this the apartment occupancy across the country is expected to go up 95 percent by this time next year according to the folks at https://houston.culturemap.com/newsdetail/06-28-11-cheap-rent-forget-about-it-as-apartment-living-trumps-home-ownership-in-the-recession/.
How about you? Any luck finding Las Vegas rentals? Comment below.
*** If you'd like some help finding an apartment in Las Vegas, I've got a whole staff of people standing by to help you for free. Call one of our apartment experts at 877-676-1301.
Or, click here: https://www.aptslasvegas.com/discover-las-vegas-apartments
[Image credit: dprevitea>]