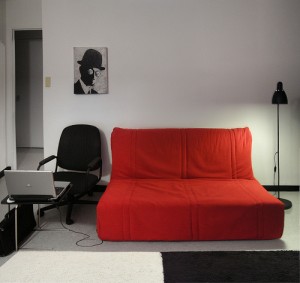 As a follow up to my article on renting in Las Vegas I found this and wanted to link to it.
If you have an apartment that you are renting in Las Vegas maybe you aren't sure of how to personalize it. Here are some tips on how to do it according to the folks at https://www.aptslasvegas.com/working-and-renting-in-las-vegas-but-want-to-move-away-consider-these-3-communities-with-commutes/.
Find the Right Furniture – Choose furniture that reflects your personality. Modular furniture is often a good choice for apartments because it can be broken up and changed as needed.
Use Rugs – Consider using rugs to change or brighten up a room. Rugs can add color or accent.
Hang Artwork – Artwork can change the feel of a room or hide a wall you don't like. The best thing about it is that it's portable so you can take it down and move it around.
Dress Your Windows – Add blinds, shades, or curtains to your windows. They can brighten up a room or give it a softer feel.
How about you? Any luck renting in Las Vegas? Comment below.
*** If you'd like some help finding an apartment in Las Vegas, I've got a whole staff of people standing by to help you for free. Call one of our apartment experts at 877-676-1301.
Or, click here: https://www.aptslasvegas.com/discover-las-vegas-apartments
[Image credit: striatic]