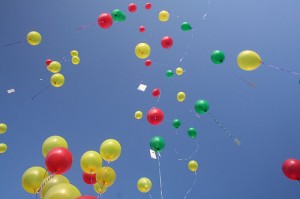 As a follow up to my article on renting Las Vegas apartments I found this and wanted to link to it.
Las Vegas, one of the fastest growing city in the nation for years took quite a hit when the economy turned sour. Renting Las Vegas apartments become more popular with all the foreclosures causing apartment vacancies to drop. Currently 1 in 35 houses is foreclosed on in Las Vegas. This is a slight improvement over the foreclosures for last quarter.
Many people simply don't want to take the risk of buying a house so they are renting Las Vegas apartments to be on the safe side.
"On one end of the spectrum, you have people trying to maintain the value of their assets with a long-term approach. Their philosophy is to run lower vacancy with higher rents or fewer concessions in an effort to preserve asset value," says Nick Alicastro. "There are other owners that are focused on occupancy to maintain cash flow, which does not always equate to value from an asset standpoint and often adversely impacts the surrounding submarkets," according to https://www.multihousingnews.com/market-data/bouncing-back-from-the-bottom-in-las-vegas/
How about you? Any luck renting Las Vegas apartments? Comment below.
*** If you'd like some help finding an apartment in Las Vegas, I've got a whole staff of people standing by to help you for free. Call one of our apartment experts at 877-676-1301.
Or, click here: https://www.aptslasvegas.com/discover-las-vegas-apartments
[Image credit: alibree]