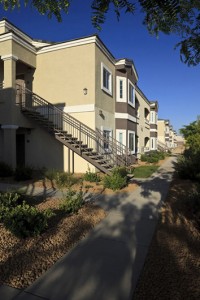 Privately owned Las Vegas rentals are causing a decline in dorm occupancy at UNLV. Occupancy rates have dropped for the last three years as families considering costs choose apartments over dorms.
"There is a lot of competition from the local market right now in Las Vegas," said Richard Clark. "If you look at the room rates in 2008 compared to now, a student may have paid $700 to $800 for an apartment. Now they are paying $390 to $450, in that ballpark, so it's gotten very competitive in the local market."
The cost to stay in a dorm room on campus ranges from $3,273 for two to $4,000 for a single occupant according to the folks at https://unlvrebelyell.com/2011/10/20/dorm-occupancy-in-decline/.
How about you? Any luck finding Las Vegas rentals? Comment below.
Make Apartment Complexes Fight Over You!
To find your Preferred Apartment, please refer to https://www.marketapts.com/apartments
Or, click here: https://www.aptslasvegas.com/discover-las-vegas-apartments