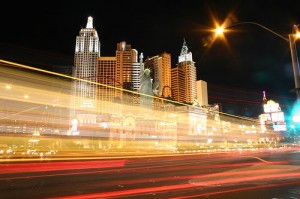 I found this great article and wanted to link to it as a follow up to my article on las vegas rentals.
There are lots of things to consider when looking for an apartment in Las Vegas. The perfect apartment will help make all the aspects of your life flow easily. Here are some ideas.
First, choose a location that will minimize driving, yet be close to your job and things you are interested in such as hobbies, shopping centers, churches, and entertainment. There are many different communities in Las Vegas so look at each of them and find the best fit for your personality.
Second, decide on the layout of your apartment. How many bedrooms do you need? Baths? Spare room?
Third, decide which amenities are inportant to you? Do you want a washer and dryer, a pool, fitness room? Check out the amanities in the area you have chosen to help you make the right choice.
Fourth, find out if pets are allowed. If you have a pet or want to get a pet you will need to know if they are allowed and what kind of fees the apartment charges.
All these considerations will help you find the right Las Vegas apartment according to https://www.lasvegasapartmentliving.com/124042/2011/05/12/how-to-select-an-apartment-that-matches-your-lifestyle.html
How about you? Any luck finding apartments in Las Vegas? Comment below.
*** If you'd like some help finding an apartment in Las Vegas, I've got a whole staff of people standing by to help you for free. Call one of our apartment experts at 877-676-1767.
Or, click here: https://www.aptslasvegas.com/discover-las-vegas-apartments
[Image credit: pilax]