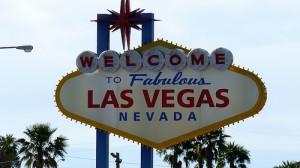 As a follow up on my article about affordable apartment rentals in Las Vegas I found this and wanted to link to it.
Southern Nevada's office market showed increased real estate activity during the first three months of 2011. Leasing and business activity, particularly apartments, are both on the rise in the northwest, downtown, North Las Vegas and airport corridor as businesses take advantage of lower priced spaces according to https://www.lvbusinesspress.com/articles/2011/04/18/news/iq_43597892.txt .
"We have seen a marked increase in sales and leasing activity during the last three months," Colliers International Senior Vice President Tom Stilley said. "Office users are taking advantage of the low rental rates and opportunities. Last year, people were not even willing to make commitments."
Renewed business interest from outside Nevada is being seen by real estate agents. Companies are moving to Las Vegas from different parts of the country because of high taxes, economic crisis, or just to get a better deal, while others have been eyeing Las Vegas for a long time.
Southern Nevada was once less cost competitive on a regional scale compared with neighboring Arizona, Utah and California.
How about you? Any luck finding apartment rentals in Las Vegas? Comment below.
*** If you'd like some help finding an apartment in Las Vegas, I've got a whole staff of people standing by to help you for free. Call one of our apartment experts at 877-676-1767.
Or, click here: https://www.aptslasvegas.com/discover-las-vegas-apartments
[Image credit: http2007]